KEY DATES
20 July
CLOSING DATE
August
JUDGING
15 Sept
SHORTLIST
28 Sept
WINNERS ANNOUNCED
A NEW LOOK AT CATEGORIES
For 2020 we have taken a long hard look at our categories and made them even more 'fit for purpose' in today's creative world. Here are some of the important changes:
The categories are now divided into five key sections: Disciplines, Specialist Sectors, Technology/Design/Craft, Open categories and Creative Business awards.
Within most of the Discipline categories you can choose a single or campaign entry, and in many you can also choose a product or service sub-category. i.e Automobiles, Drinks, Household etc.
The Specialist Sectors category includes five increasingly important and sometimes under-recognised areas:

Long Term Creativity - for campaigns that have run for 3 or more years.
Brand Purpose - for work that highlights socially responsible brand values.
Healthcare: a massively important sector that gets more dynamic each year.
B2B: A vital sector that deserves greater recognition
Luxury & Fashion: Brand building in this sector is as specialist as it is rarified.

The Craft section now includes special sub categories for digital design, print design, creative technology, film & video crafts and print crafts.
The Open categories were introduced in 2019 and proved hugely popular, so we have expanded and improved this category.
The new Creative Business awards celebrate how you work. We are looking for businesses of all sizes with a Culture, Workplace or programme of Activism that makes them stand out. The is no charge for submissions in this category.
To see the full updated categories please click here.
---
THE JURY PROCESS
Cresta is unlike other awards in that it has a permanent Grand Jury of very carefully selected senior creative leaders from all over the world.
Each year we refresh this permanent jury with new judges.
By the time judging starts, over 100 of the world's brightest and best will be ready to review your entries.
Because they are in a significant part a permanent jury they are able to track the industry's developing creative standards (from which the name Cresta derives) and maintain the highest standards in their judging.
Also, unlike most other awards, our jury members work separately to assess submissions. There is no group discussion, and no chance of politics or group pressure affecting the results. Every entry is assessed on 'a level playing field'. We believe this makes for the fairest system.
All entries are assessed on two main criteria - concept and execution.
In each of these two criteria, judges award marks out of 10.
Following this round we mathematically work out which entries have achieved an average mark that takes them into the top tier - The Shortlist.
This group of finalists is then assessed again and, using the same marking system, we work out what an entry needs to achieve to qualify for each of the award level. We discard clear outlier votes to ensure that the averages truly reflect the consensus of expert opinion.
---
THE AWARDS
In each category and sub-category there is the potential to win Gold, Silver or Bronze Cresta Awards. There is no artificial limit to the number of these awards. It is all about the quality of work. Awards are given only on the basis of achieving a high average across our Jury that represent the best creative standards of this year's entries.
We only award our ultimate prize, a Cresta Grand Prix, to exceptional work scoring very high averaged marks. These are rare, but are only limited in quantity by the standards of work submitted. The higher the creative standards, the more Grand Prix we award.
In addition there are five Best of the Year awards:
Network of the Year
Agency of the Year
Independent Network of the Year
​Independent Agency of the Year
​Jury Award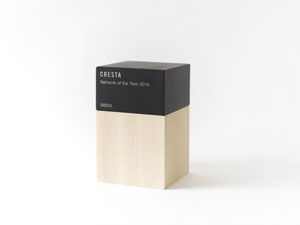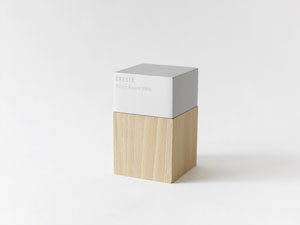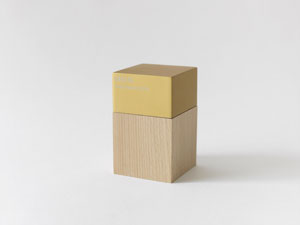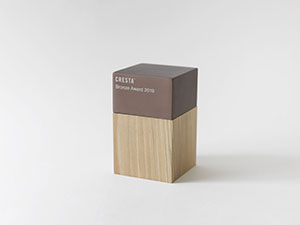 ---
HOW TO ENTER
We try to make entering Cresta as simple and straightforward as possible.
The first step is to register on the site. You will then be able to login at any time and make entries.
Once you are ready to start entering items, our Entry System will effortlessly guide you through the process.
There is also an Entry Kit download that you and your colleagues can use to make choosing the right category or sub-category easier still. This also explains the steps you will need to complete once you decide what to enter.
You can either upload your work and complete the entries in one go, or save your information at any point in the Entry System and return to it later. You can also add more entries at any point before the closing date.
If at any time during the process, you are unsure what to do (which category or sub-category is best for your work, for example) please email us at info@creativestandards.org for prompt assistance.
The industry changes so fast, you may feel there is not yet a category that best covers some of your work. If that's the case we will consider adding sub-categories. Just contact us at the email address above.
To register now, please click here
---
DOES YOUR WORK QUALIFY?
1: Work submitted must have been published, broadcast or released between 1 January 2019 and 20 July 2020.
2: It must have been commissioned by, created for and approved by a client.
3: It must have appeared in a commercial or public environment.
4: We cannot accept any work specifically made for this or any other competition.
5: Work must be submitted as it appeared, and not altered in any way for the purposes of competition.
6: If a judge raises questions about the validity of any work, you will be required to provide evidence to support the entry.
7: Work that has won at a previous Cresta Awards may not be entered.
---
WHO CAN ENTER?
1: Any client, creative agency, digital agency, design company, production company, post-production company, or individual professional may enter.
2: Where the work is a collaborative effort by more than one agency in a network, this can be acknowledged in the credits. Or, if more than one agency wishes to enter the item and have their name as the entrant, they must enter separately and each pay the appropriate fee.
3: If more than one company enters a piece of work and that work goes on to be shortlisted or win an award, all entrants will be equally credited and featured in any publicity.
---
WHO SHOULD YOU CREDIT?
1: Cresta is dedicated to recognising great creative talent. You should credit the main originators of the idea together with any other members of the team you feel played an important role.
2: Our entry system will guide you through all other credits. And we are delighted to recognise everyone who has contributed to the work.
3: You should enter all creative credits at the time of finalising your entry. A charge of $50 per additional credit may be charged if you need to add names after entry.
---
WHAT ABOUT 'RIGHTS'?
1: By entering these awards you have assigned us Rights to use your entry for publicity and to hold the entered assets in our archive
2: This publicity may include social media, editorial - print, online and broadcast, on and offline advertising and use on our websites, and the websites of our brand partners.
3: If any entry includes licensed music, you should make sure that you or your client is able to assign us the Right to use that music for both the awards and any publicity purposes.
4: Unless specifically otherwise requested, Cresta archives all shortlisted and winning entries and may make them available to view via our website. Cresta reserves the right to retain all and any submitted entry and potentially use it to publicise the awards and Cresta work.
---
NO ENTRY FEES
There are no entry fees for the Cresta Awards 2020.
As entry is free this year, we will have to charge for any of our hand-crafted Grand Prix, Gold, Silver or Bronze trophies that winners would like to order.
Single trophy - $490
2 or more trophies - $390 each
Prices exclude shipping. Please allow 30 days* from order for delivery.
To order trophies, please contact us here.
If you would like a certificate to commemorate your win or shortlisting, please contact us here.
*These trophies are hand-made and their manufacture and delivery is dependent on any coronavirus restrictions applied to our workshop at the time.